Staff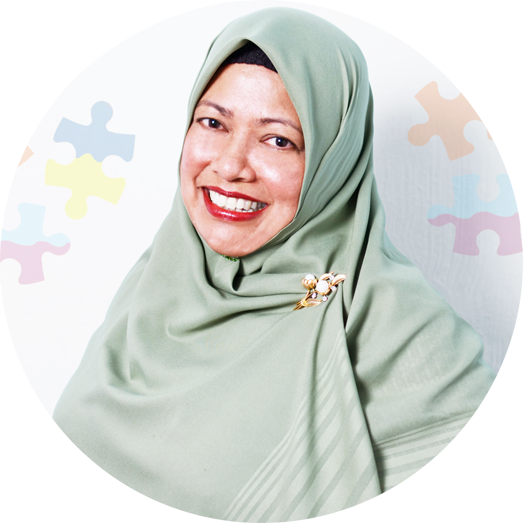 Ms Zunaida
Ms Zunaida graduated from Flinders University of South Australia with a Bachelor degree in Speech Pathology (Hons). Ms Zunaida is a Consultant Speech Language Therapist registered with the Allied Health Professional Council (AHPC) as a Fully Registered Speech Therapist.
She is a very experienced Speech and Language Therapist with more than 15 years of experience. Ms Zunaida is passionate about providing personalized service. As a Speech & Language Therapist Miss Zunaida provides evaluation and treatment of articulation, receptive and expressive language disorders, cognition, social skills, feeding/swallowing for the paediatric population. Ms Zunaida has extensive experience working with children in primary schools, special schools like Metta School and in Early Intervention Centers such as RAINBOW CENTER. Ms Zunaida has served as a Speech & Language Therapist in Rainbow Center under the STEP programme, the PCMH, and in the Early Intervention Programme.
Ms Zunaida has extensive experience as a Speech & Language Therapist, working with children with Autism and children with mild to severe learning disabilities. Ms Zunaida is experienced in PECS, PROMPT, Lindamood Bell's various programmes and in SOCIAL SKILLS training programmes. Ms Zunaida is also Hanen Certified in "More Than Words" programme which educates and trains parents to become effective language facilitators for their children.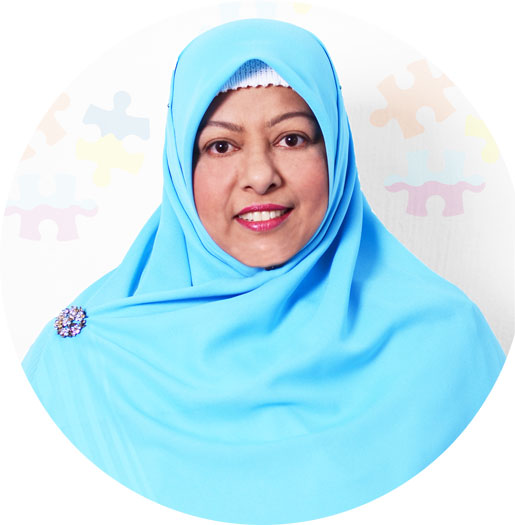 Ms Hassina
Ms Hassina graduated with a Master in Special Education from Flinders University of South Australia as well as a Bachelor degree in Applied Science in Disability Studies. She has a Certificate in Special Education (Singapore). Ms Hassina is a Principal Specialist Educator/ Special Needs Therapist with at least 30 years of experience.
Ms Hassina has extensive training in early intervention having taught students in special schools. She conducts group therapy sessions in Primary schools as well. She plans for individual sessions as well as group sessions. She conducts parent training sessions as well as Social Skills groups.
Ms Hassina is a Specialist Educator who works very closely with her students and parents to elicit the best in her students. Ms Hassina is well known for her compassion for her students and has deep passion for her work. Ms Hassina is especially skilled in providing strategies for students who are in mainstream school or who are entering the primary school system.